They found me about 40 meter from the crash. I don't remember anything. The life I had ended and I kept on asking myself why did I wake up.
We all got a chance that is called life and it is up to us what do we do with it and how do we use this chance. Being unable to move I had a feeling that everything ended. Later, I understood that it was just a new beginning.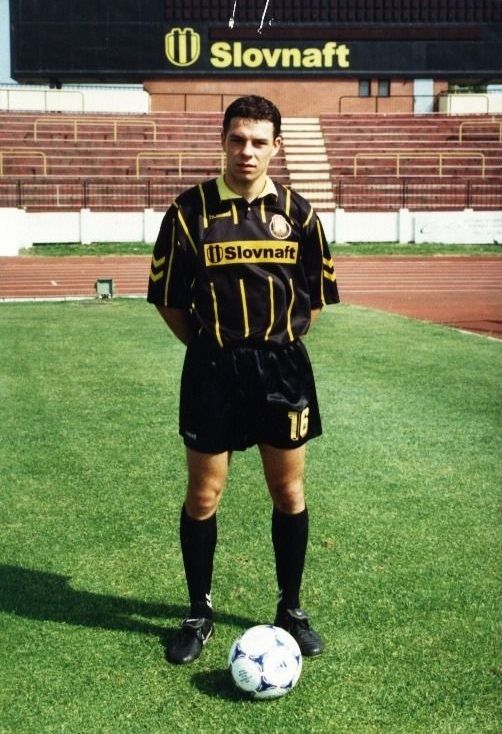 Since I was young I was addicted to the sport. I chose football and I both went to sleep and woke up thinking about it every day. My childhood dream started to come true quite early. I was playing football in my town – Holic and during high school I started to play for junior team of Spartak Trnava, one of the biggest clubs in the country. After high school the choice was easy – I wanted to be a football coach. At the university I wanted to go to they were 500 applicants but they were taking only 50. I was 37th. I both studied at the university and played for at Inter Bratislava for their 18&U team. I had many club managers talk to me about my future.
Soon I got into the men's A team and played in the best league in the country. During the last 6 months before the accident I was finishing up school and playing for Senica. Football was my life! I eventually started to receive offers from foreign football clubs and I particularly liked one that was from Lille – they were in the 2nd French League at that time.
Two weeks after I graduated this life ended and a new one started.
On my way to football practice in the morning I decided to overtake a car in front of me and I got a puncture on my left rear tire. I wanted to quickly stop and pull over but I crashed into the car I was overtaking. From what people who witnessed the crash told me I know that my car went off the road and spun in the air approximately 6 times and I got launched out of the side window. The steering wheel was turned in the direction of the road – apparently I was fighting to the last moment. My shoes stayed in a car and statistics say that if during the crash the shoes stay in the car and a driver flies out, in 99% of the cases it means a fatal crash.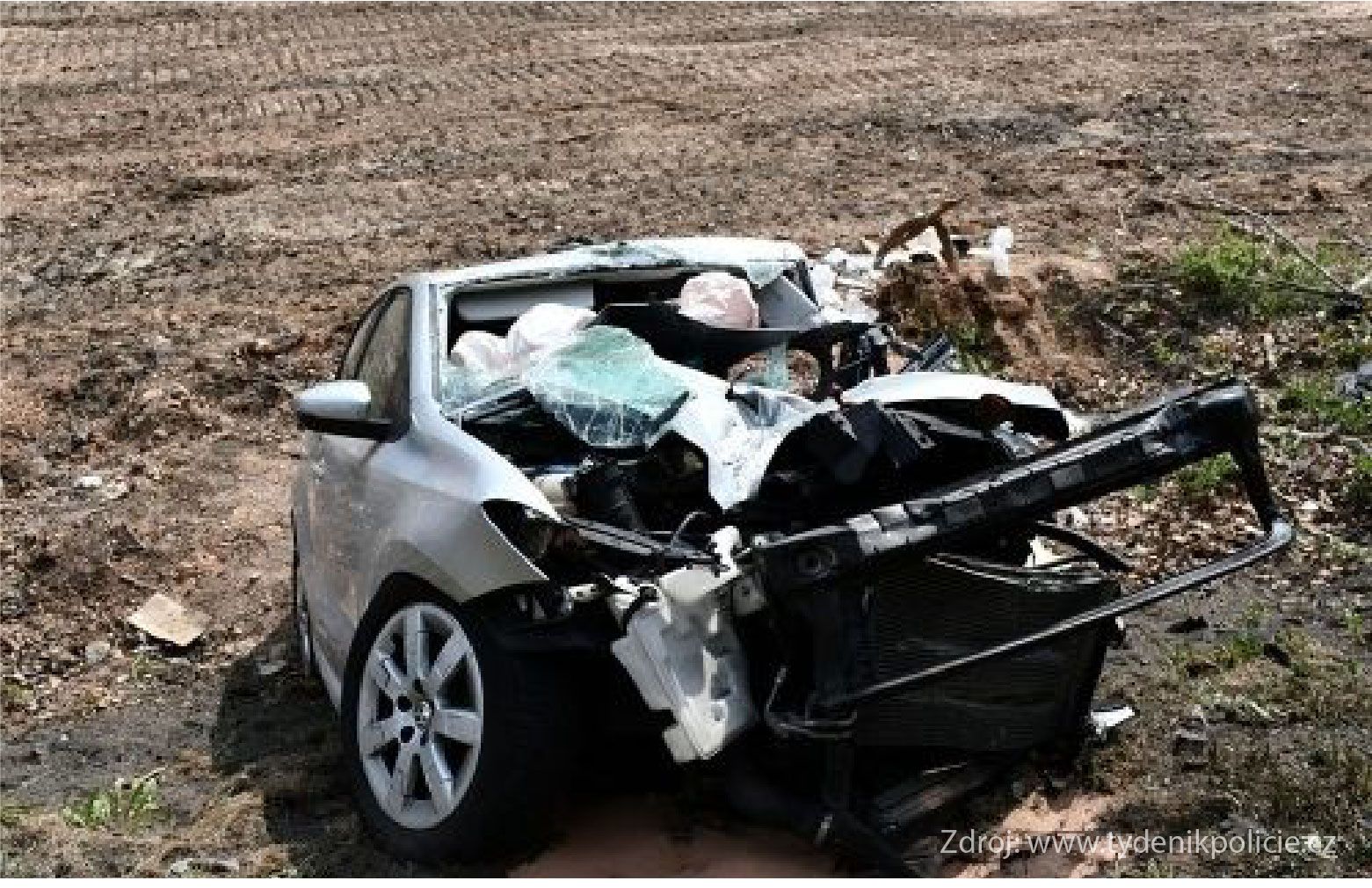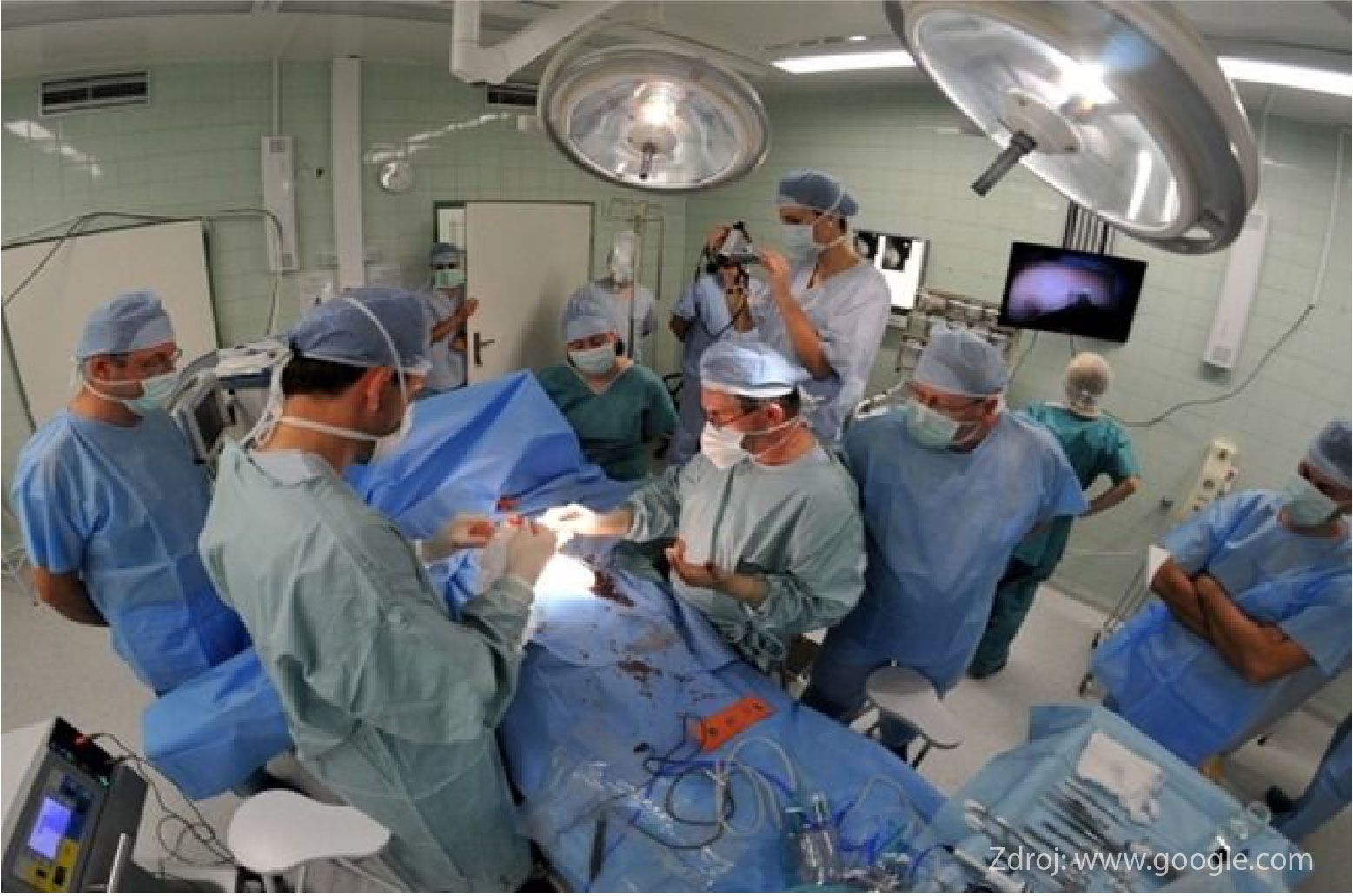 They found me about 40 meters away from the car in a pool of bood. I suffered a massive brain swelling, my body was covered in wounds and scratches. My right arm was seriously hurt, my lung passage was blocked and my spinal cord was pierced by the fragments of my 6th vertebra. The ambulance took me to Bratislava and performed a 4 and a half hours surgery on me. I survived clinical death and coma and the doctors were getting my parents ready for worst. I wasn't supposed to move, talk, or even think fully for the rest of my life.
During the transfer to a different hospital my lungs worked at about 20% so they put me on a ventilator and waited if I would survive till the morning. Later the doctors told me that they tried to communicate with me through the augmentative communication device and I pointed with my fingers to say: "Thank you for saving my life, you are number 1s." They hadn't seen anything like that for 20 years.
My first life that I lived standing on my own feet has ended.
I woke up after 3 weeks. I was 20 kilograms lighter and I wasn't getting anything because I was getting morfium, otherwise I wouldn't be able to handle the pain. The doctors told my parents that if I wasn't an athlete I would die within 3 hours after the crash because my body wouldn't be able to survive. 90% of my body didn't work – the remaining 10% was my left hand that could move for about 10 seconds. That's it.
My second life didn't start from zero. It started from negative. 
I don't see the day I was born for the second time as a point zero because the following few days, weeks, and months put me on a negative side of a metal spectrum.
"Why did I even wake up?"
The first league running legs were still. The conctract to the French League was just a memory. My girlfriend that I planned future with has left me.
I experienced the movie scenario where a person lies helplessly, wants to die, but is unable to make it happen.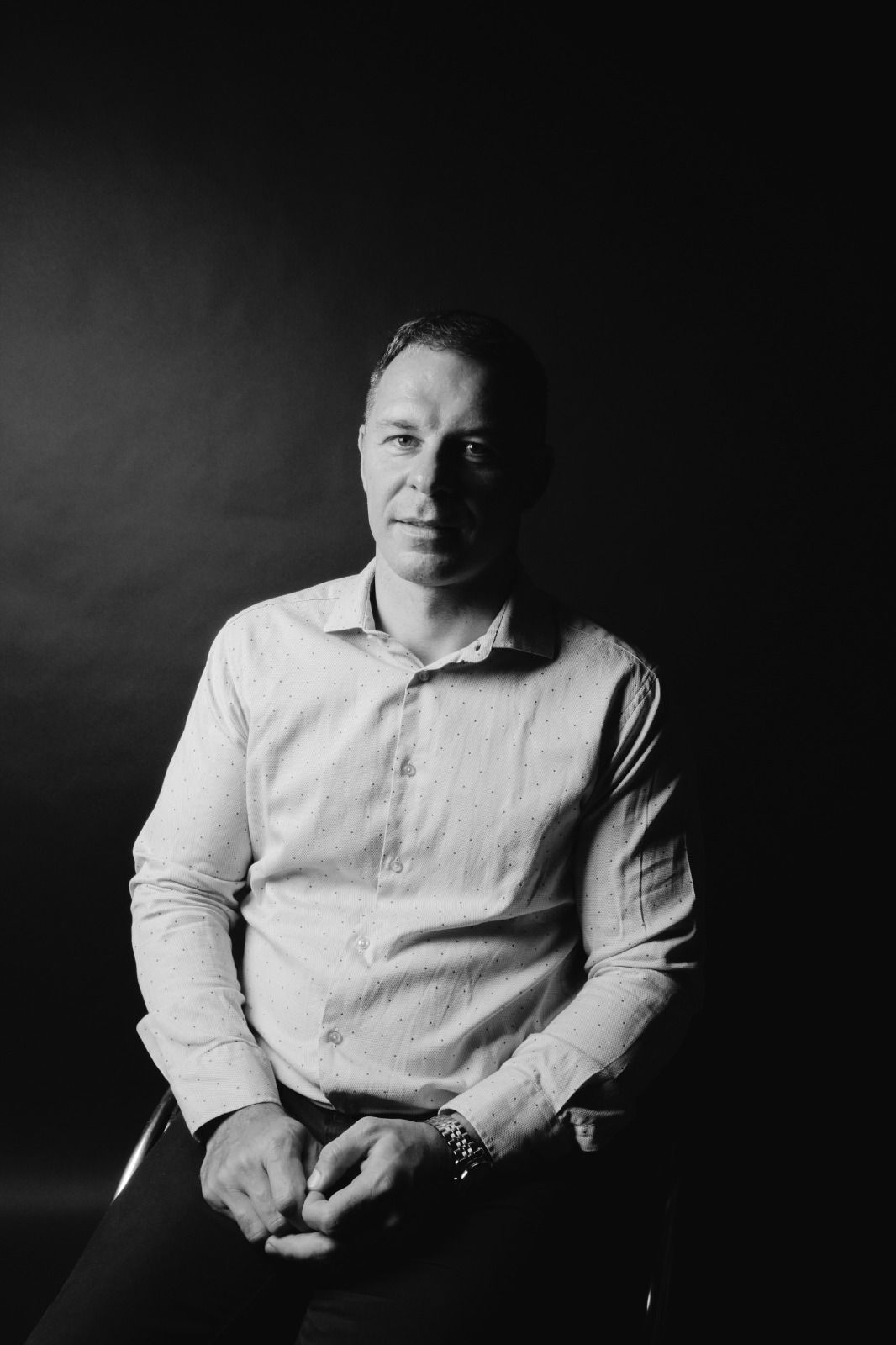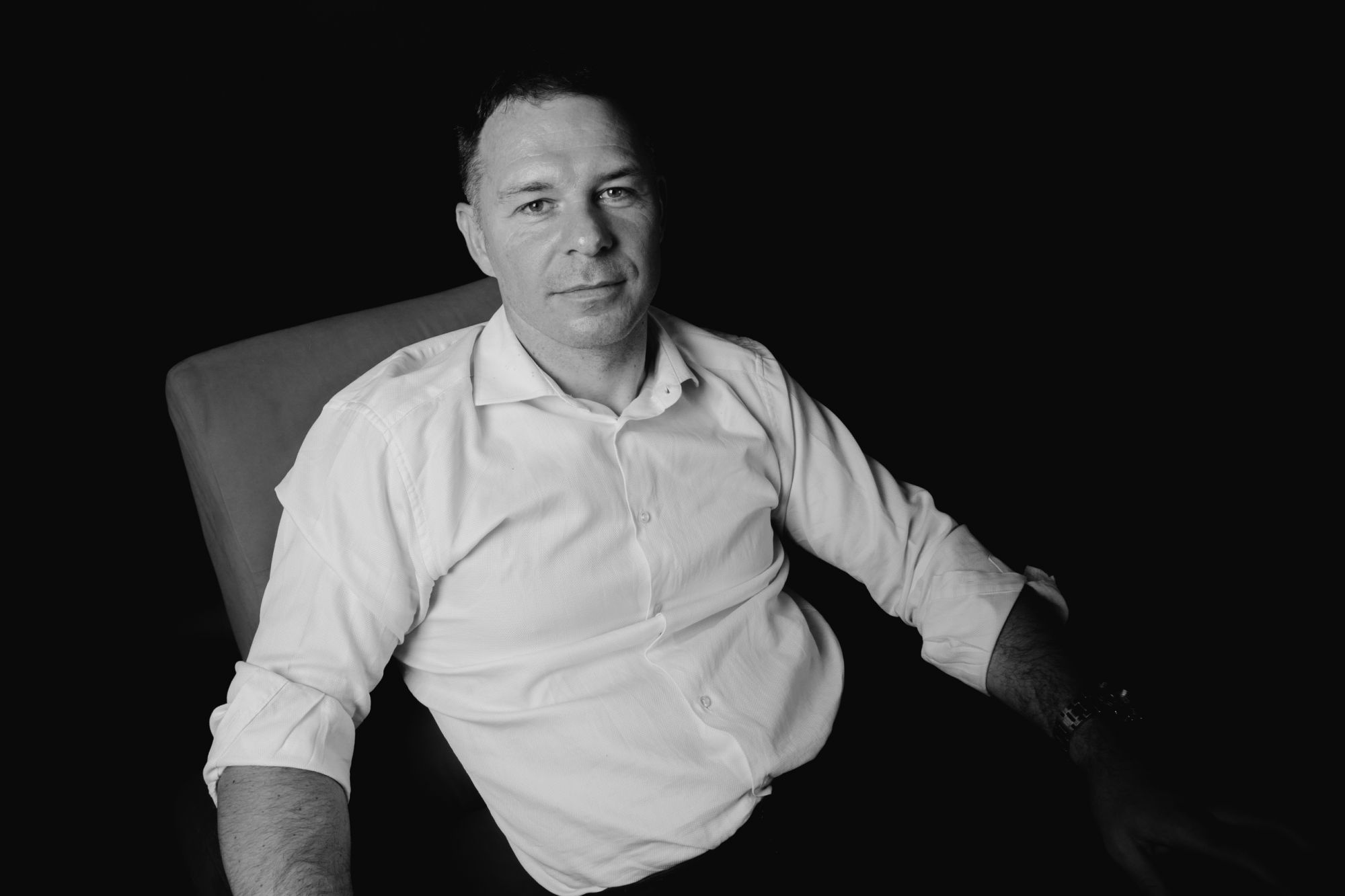 I was fighting myself within my inside and the dark thoughts about how the things I am experiencing are not normal. I spent 6 months on a rehabilitation in NRC Kovacova. To this day I believe that my body recovered so fast because it was used to the physical exercise. When I returned home, I was able to sit on the wheelchair but I couldn't move by myself.
However, the situation inside of me was worse.
I was stuck at home for two years until I learned to get myself outside among people. I thought that even flowers were looking at me.
Love, Faith, Will, Strength
I realized that there are only two options. I can either give in or ask myself why it had to happen to me for the rest of my life. Or I could live the best I can but in that case I have to push through. In all of this doom that has happened to me, one thing I was really lucky to have and that was support of my parents. I wouldn't be sitting here if it wasn't for them – literally. Now that I am in the community of those who might have gone through similar thing as me – and those who didn't have as much support as I had from my parents are still helpless unable to do anything.
I tried, my parents tried, and we supported each other through this situation. This is a key element that had helped me to get out of the worst. They helped me more than anyone could imagine and I will never forget it.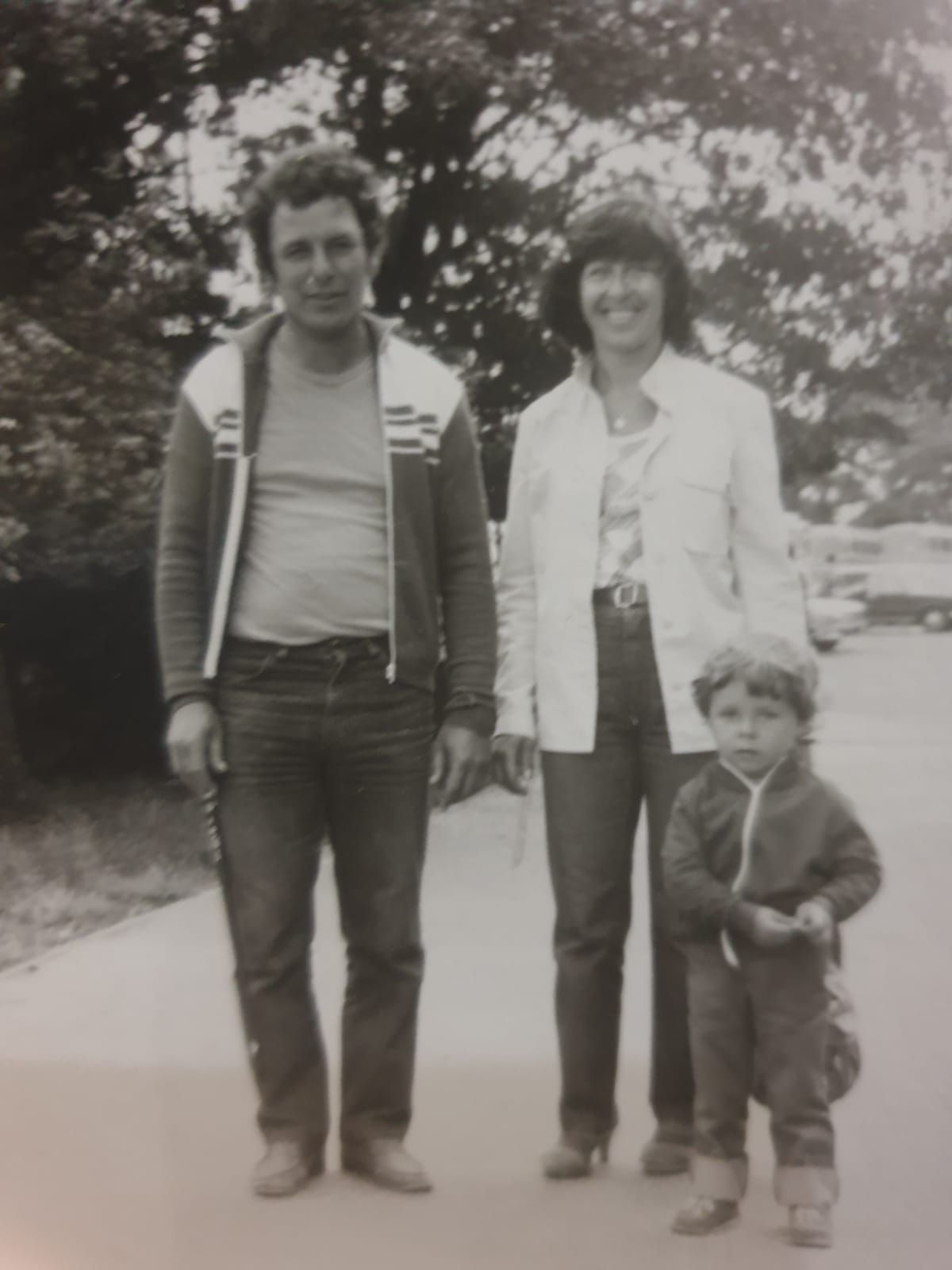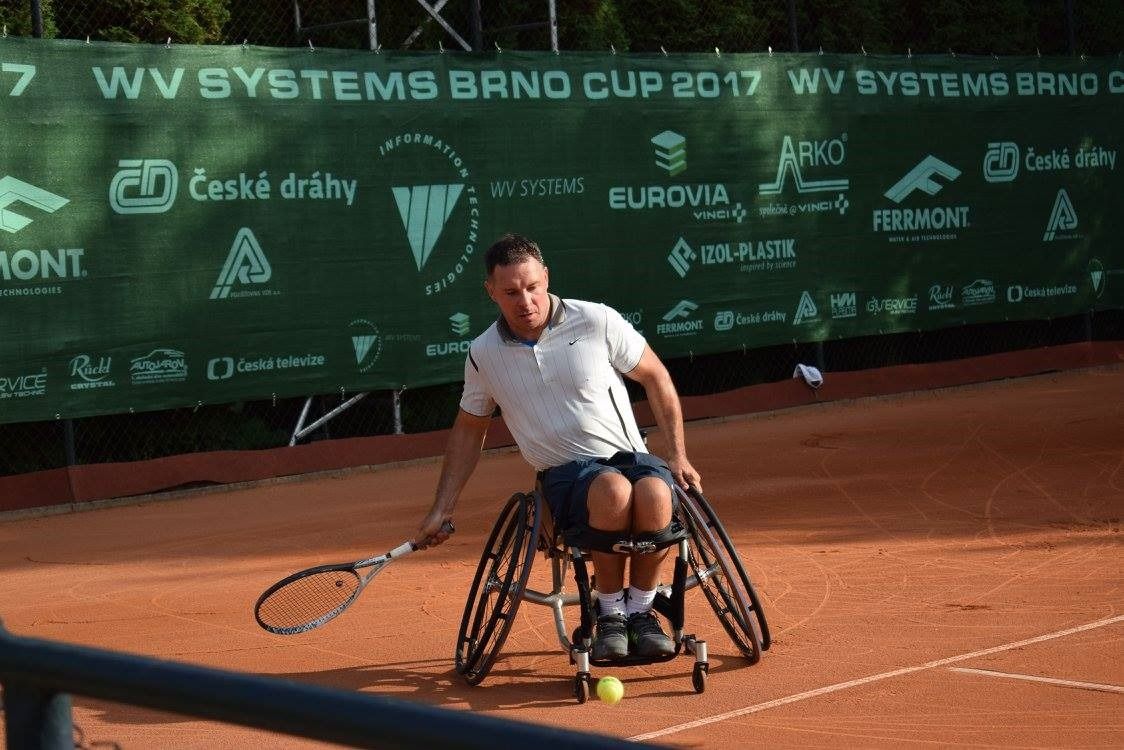 After 4 years of a daily struggle and thanks to a support of my close ones I found my way back to sport. I was looking for something as dynamic as football where I could show my competitiveness. I was looking for a physical activity and a mental relief. That is when I met people from the Slovak Paralympic Committee and Slovak Sports Association for the Disabled and we were looking for a suitable sport for me. We chose tennis. My right hand still felt consequences from the crash and was the movement was very limited. I was learning to hold the racket, put the ball across the net, return the ball coming to me… To "fly" across the court seemed impossible but I wasn't planning to give up. It was a new challenge in my life and I was excited about it.
I´m talking more about my road to tennis here:
I was also looking for a place in society. I got an opportunity to work in a small Slovak company with commodities in steel industry. I did not know what I was getting myself into. I was told to take care of the international market which I was doing literally with a dictionary in my hand. I was actually quite successful but I decided that I needed change and so I left after one and a half year in the company. I set out "Thank you" letters to the people I worked with on the international level and to my surprise I received a couple of job offers. I knew I couldn't work at a construction site so I was evaluating options that would give me new opportunities.
I personally think that all of us get a chance in our lives to do what we love. Unfortunately many of us waste the chance because we doubt, calculate, and wonder too much. We waste the opportunity without even trying what could it be like.
I decided based on my inner voice, feelings, and intuition that I listen to till this day. I chose an offer in an international steel commodity trading company and I set up an interview.  I was a thirty year old guy on a wheelchair when I told my parents that I am going abroad for a job interview. They were surprised and worried but they couldn't do anything else other than drive me to the airport. After landing, the company owners were waiting for me. We shook hands and I still work for them since 2010.
This, after almost a fatal car accident, was the second biggest challenge in my life.
I managed to learn business English and understood the international commodity business which allowed me to travel Europe and Asia. It was one of the best decisions in my life.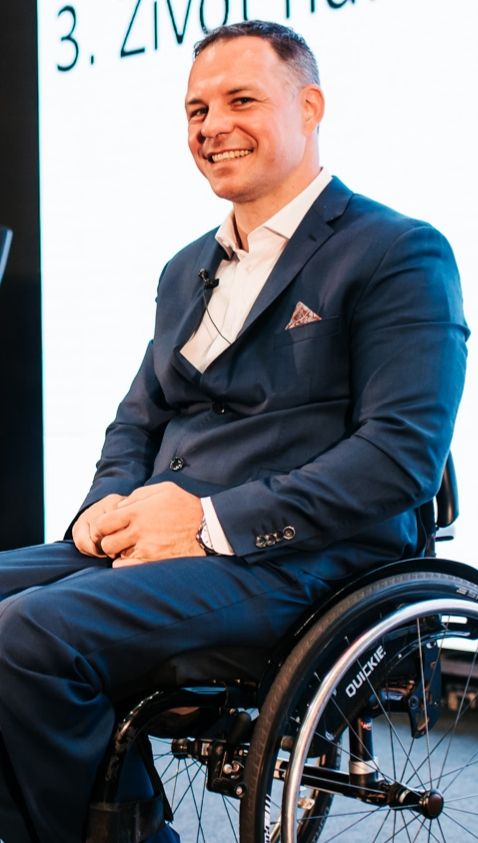 Are you battling distaste in what you do, low confidence, or procrastination? If you are looking for an inspiration for yourself or for your employees maybe a story of somebody who hit the rock bottom and then came back will give you a new perspective. Contact me and we will see if I can help you too...
Do you need encouragement and motivation to get over your everyday problems? Subscribe my webcasts where I am planning to cover a number of topics including doubting ourselves, fighting self-pity and thoughts to give up. Coming soon….